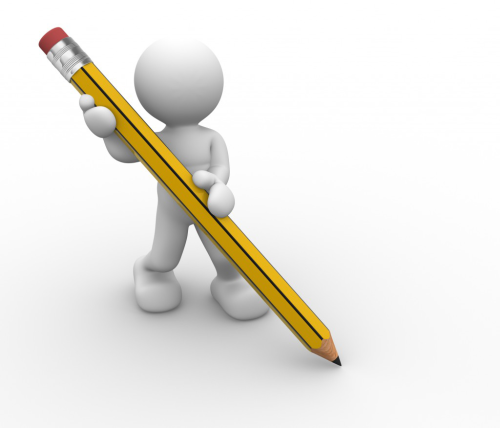 [For those who don't have time and want the
TL;DR
version.]
"Google likes long articles, but not too long." "Google favours short articles, but not too short." "Google likes keywords and keyphrases, but don't overdo it." "Google likes images, but only if they're relevant." "Google likes back links, but only from high-quality sites."
So what?
Who cares?
I can hear the indignant sputtering building already. "But, but, but…. GOOGLE!! We'll fail if we don't make Google happy!"
No, actually the reverse is true. You're guaranteed to fail if that's where your mind's pointing while you're designing your website or writing your content. Writing for Google is like putting clothes and make-up on your mirror before you go out to dinner, stark naked. Because that's all Google really is–a mirror.
Google has designed its mindboggling algorithms to do only one thing, and they do that one thing exceptionally well. The one thing? They reflect what people think of your website. The more people like it, and engage with it, and share it, and talk about it, the more Google likes it, too. If people see something with perfectly crafted SEO, exactly the right length, the exact number of exactly appropriate keywords, an exactly relevant image, and absolutely nothing in it for them, then they'll leave and not return. And Google notices that. Not the "perfect" website, the leaving.
The only thing you should have in mind when you're building a website or writing content is your audience. YOUR audience. Not some imaginary audience that a self-proclaimed SEO "expert" told you to write to. The audience that you know better than anyone else does. Write to them, and for them. Reach out and engage their mind; touch their heart; make them laugh; make them cry; teach them. Talk to them. To THEM, not to Google.
Google won't return to read your next article because it enjoyed your last one so much. Google won't discuss your website with its co-workers. Google won't enthuse about that amazing article over coffee with friends. And Google won't widely share that article that spoke so deeply to it, or made it laugh out loud in public. Google doesn't care. Your audience does, and Google cares, above all, about them. And, really, shouldn't you, too?
TL;DR: Google loves your audience as much as you should. Make them happy, and you'll make Google happy.